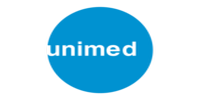 The DIRE-MED project - Intercultural Dialogue, Networks and Mobility in the Mediterranean - is coming to an end. Before closing, we invite you to participate in the Intercultural Dialogue Week and to disseminate the events within your institution to professors and students.
From October 5 to 14, 2020 the Intercultural Dialogue Week will offer a panel of online activities which will be an opportunity for meeting and dialogue. In particular:
On Thursday 8th October a discussion on Youth and mobility in the Euromed will take place in cooperation with the Anna Lindh Foundation from 16:00 to 17:30. Register here!
On Friday October 9th a Mediterranean Music Lesson will be delivered by Prof. Paolo Scarnecchia from 17:00 to 17:30. Register here!
On Monday 12th October a meeting with the Director and the protagonist of the film documentary "When you can't go back" will take place from 17:00 to 18.30.
From 8 to 11 October 2020, the documentary film "When you can't go back" will be available online to share the story of Obaida, a Syrian student who leaves his troubled country to start a new life in Europe. The following day, October 12, an online debate will be organized in the presence of the director and the protagonist of the documentary.
Register here for the online debate and complete this form to watch the documentary!
All events will be held online via Zoom. The events will be held in French and English with translation services in both languages.
You can find further information on the official page of the Intercultural Dialogue Week or contact This email address is being protected from spambots. You need JavaScript enabled to view it.